Read our columnists as they reminisce about the old days...

and "What's New" from our Webmaster

A special meeting place for ARIZONA

MEDIA AND ADVERTISING VETERANS! 

WHO ARE THE SURVIVORS?

Many years ago a group of ad types after a few pops one night started in with the "Whatever happened tos."  Names of old media folks no one had seen for a while.  Were they retired? Out of town? Dead? 

     Somebody said, "Gee, wouldn't it be nice if we could get all the old timers together and see all the folks who have been in this exciting business for years, but have now scattered hither and yon?"

     "This business?" The media and advertising biz.  Folks in radio, TV, print, PR, and all forms of communication.     

     Some of these were celebrities like the local Disc Jockeys....Jim Spero, Lucky Lawrence, Tony Evans, Dave Pratt, W. Steven Martin. Or, TV people like Bill Close, Ray Thompson, Bill Denney, and of course, Wallace and Ladmo.

     But, most of the folks were behind the scenes. The account execs., production managers, engineers, writers, media buyers, clients who believed in advertising.  Some were still active; a whole bunch were retired.

     So, let's name names.  Who were these visionaries who wanted to form a group like this? Dee Courtright, Karen DeWall,  Jim Fraser, Maurie Helle, Carole Kann, and Lisa McFadden.  

     They started it, and since 1989, there has been a "reunion" of these old-timers, or should I say "Survivors," almost every year since.  That's the name we chose, the Arizona Survivors. And, those folks listed above have done most of the work, thank you very much.

     There are no membership applications, no dues, you don't have to prove to anybody that you belong. 

     Who attends these annual reunions? Usually over 100 fun-lovin' guys and gals who love this business and want to keep in touch with one another. It's that simple.  

     If you haven't been to an annual gathering, we hope you'll come next time.  We miss you, and it's a blast!  In the meantime, enjoy this site, come often, and it will be like having a good time with your old friends, 365 days a year!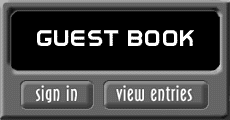 TAKE A LOOK AT THOSE SURVIVORS WHO HAVE SIGNED IN...WHY DON'T YOU LEAVE US A MESSAGE, TOO!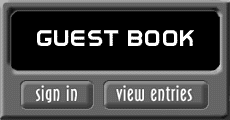 TAKE A LOOK AT THOSE SURVIVORS WHO HAVE SIGNED IN...WHY DON'T YOU LEAVE US A MESSAGE, TOO!



Copyright 2006-2017, Arizona Survivors. But, take and use any material you want here...with only one request...please give us a link on your site to this one.  And, we'll reciprocate.  Just e-mail your link to: 
azsurvivors@aol.com
. Thanks. 
The Arizona Media Survivors remembers the great Karl Eller for his financial support of our organization.  We miss this media giant.

Take a look at these site features:

KRUX RADIO REUNION, A BLAST FROM THE PAST: DETAILS
JACK JACOBSON, TV EXEC, ENTERTAINER: TRIBUTE
SALUTING ART WALLER, TUCSON MEDIA LEGEND HERE
CHECK OUT THE NEW KTKT RADIO TUCSON TRIBUTE HERE
REMEMBERING TUCSON AD FED PRESIDENTS: 1983 PHOTO HERE
Also be sure to take a look at Ed Sharpe's incredible site for the Southwest Museum of Engineering, Communications, and Computation: smecc.org 

ARE YOU READY! We are and we hope to see you! Our 2021 REUNION is set for Saturday, Oct. 16, 11:30 am at The University Club of Phoenix. 

SAVE THE DATE! Great new location, fine atmosphere, good food, and convenient parking right by the door. 

Spread the word, tell everybody you know!