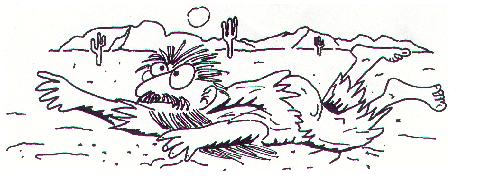 A special meeting place for

MEDIA AND ADVERTISING VETERANS!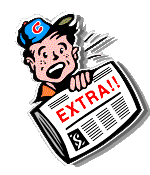 This page is dedicated to those advertising and media people who are no longer with us. Since this is a new website, we have but few listed here, even though many have left us.  It is up to the rest of us to not let these friends be forgotten.  

    If you wish to submit information on somebody you would like to be included, or add to the biography of somebody already here, please go to our IN MEMORIAM INFORMATION SUBMISSION PAGE by
CLICKING HERE.
                   Ray Lindstrom writes:

    Monte Kobey was one of a kind. He and I met in 1965 when we both sold radio advertising at KRUX in Phoenix. We were in many businesses together and enjoyed each other's company.

    In the 1970's he started Kobey's Swap Meet in San Diego which became a huge success, and is still going strong to this day under the capable leadership of his daughter, Kim.

    Monte was irrepressible. Nothing could keep him down; business, personal, health failures, he took all with a cheerful spirit and would do what it took to win. The only thing he couldn't win was his battle with his blood transfusion caused AIDS and he left us much too early in 1989.

    I will never forget his raucous laugh, his love of family, and his non-judgemental acceptance of all people regardless of their station in life.

    I learned much from Monte and I miss him. 

    Monte at his 50th birthday party in 1985. Those were good times,

soon to change.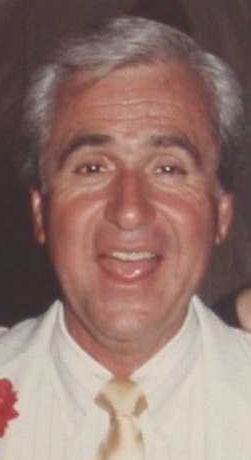 Lucky Lawrence KRUX

(Larry Wright)

From The Arizona Republic, October 10, 2001.

Larry Wright was born February 6, 1933 and died on October 7, 2001. After graduating from college, Larry and his wife, Sue, moved to Phoenix from Oklahoma. Larry was in radio broadcasting for 26 years and became Arizona's leading disc jockey in the 1960s under the name Lucky Lawrence.

At the pinnacle of what was termed business success, Larry sensed an emptiness in his life and described his marriage as in shambles. Sue, with no place to turn, was introduced into a personal relationship with Jesus at Bethany Bible Church. Larry, noticing the change in Sue's life, initially rejected her new walk with Jesus Christ, but the reality in her everyday living eventually led Larry to receive Jesus Christ as his personal Savior. Romans 5:1. says, "We have peace with God through our Lord Jesus Christ'.

His new walk restored his marriage and relationship with his three young daughters. Soon he was leading Bible studies and teaching a class at Bethany Bible Church. After mentioning the possible desire to leave radio, a few Christian businessmen contacted Larry about going into full-time Christian ministry.

In June of 1979, Abundant Life, a non-denominational outreach directed primarily to unchurched businessmen was formed. From the original 18 that attended at the Phoenix Country Club Bible study, Abundant Life grew to multiple Bible studies throughout the Valley. Tom Shrader, was one of the early attendees and through Larry's teaching and mentoring, received Jesus Christ and went on to pastor East Valley Bible Church. Having a deep desire to be used to save and enhance marriages through God's plan, Larry and Sue spoke often at marriage seminars both locally and nationally. Larry and Sue's program on Dr. James Dobson's Focus on the Family entitled "Back from the Brink of Divorce" has been a favorite and repeated many times.

Deteriorating health including rheumatoid arthritis and throat cancer started to limit Larry's traveling, but his schedule remained full with two Bible Studies and a position as teaching pastor at Northwest Community Church. Larry always said he wouldn't stop talking about Jesus Christ until he was physically and verbally unable. It was Sunday morning at Northwest Community Church when Larry, preparing to do what God had gifted him to do so many times before, suffered a heart attack. A short time later at Thunderbird Hospital he went home to be with his magnificent Lord.

Larry is survived by Sue, his wife of 46 years, three daughters, sons-in-law and 9 grandchildren. Larry's life verse was John 17:3 "This is life eternal, that they may know Thee, the only true God and Jesus Christ, whom thou hast sent'. Abundant Life, Inc. will continue through Sue's teaching at Valley West Women's Bible Study and through the teaching of son-in-law Skip Ast at various valley Bible studies.

Jim Winters

(From the Wichita Eagle-Beacon)

Winters, James L., 66, retired advertising executive, died Thursday, November 18, 2004 of lung cancer. Jim, a native of Wichita, attended Wichita University. He is survived by his wife, Peggy (Churchman) Winters of 47 years; son, James Winters & grandson, Tynan Winters of Los Angeles; daughter, Susan Schelberger of Colorado Springs; sister, Jeanne Houghton of Derby and brother, Bill Winters of Wichita. Jim's career began at KARD in Wichita as Copywriter in 1960. From there to J&T Advertising, Foote, Cone & Belding and Young & Rubicam West, Phoenix, as VP/Creative Services. From 1978 to 1988 he was a founder & President of Winters, Franceschi,Callahan (WFC), Phoenix & San Diego. Then later was Chairman/CEO of Evans Communications, Los Angeles. Jim was the recipient of numerous advertising awards. Writing was his passion, along with golf and a good novel - but mostly he enjoyed being a husband, dad, friend and mentor. They say it takes a minute to find a special person, an hour to appreciate them, a day to love them, but an entire life to forget them. We won't forget you, Jim.

Kathleen Mattingly Fulwiler writes:

Paul Hughes, Bob Martin

Could someone please submit bios on these two guys? I worked for

Paul Hughes in his PR shop just prior to going over to KOOL. Bob

Martin at KOOL was full of wonderful stories about "live" TV.

They're both gone and I miss both of them.

We will never forget

Stan Richards

Ira Lavin

Emmett Lancaster

Len Burklund

Earl Baldwin

Paul Hughes

Bob Martin

Kent Stanford

Arnold Jeffers

Duncan Jennings

Jeff Morris

Harry Ebbeson

Frank Peddie

Dick Gray

Howard Pyle

Harold Gates

Joe Brandt

Ray Curtis

George Lasley

Jack Williams

Carl Kent

Scott Hollander

George Guyan

Van Shun

Don Tuckwood

Chuck Abbott

Frank Peddie

Adele Davis

Maxine Huddleston

Steve Allen

            Ray Smucker

Ray C. Smucker passed away quietly on March 12, 2005, at his home in

Phoenix, Arizona. He was 92 years old. He was born on a farm near Blairstown, Iowa in 1913. He attended the University of Iowa, majoring in Journalism and Radio Broadcasting. In the sixth grade Ray met Nadine Tiedemann, they went to high school together, and then married in 1934. At this time he sold magazines door-to-door to farmers and often accepted live chickens as subscription payment. They lived in Cedar Rapids, Iowa, where he worked as a department store clerk until he auditioned as imitator with the Horace Heidt band, who were touring and playing at a local theater. Shortly afterward he was called to join the band in New York. In 1940 he was diagnosed as having tuberculosis and went to a medical sanitarium for 15 months in Tucson for a rest cure. He rejoined the Heidt organization who toured military bases during World War II, and together with two other men wore wigs and dresses to appear as the then popular Andrew Sisters mouthing their records and performing dance routines. In 1944 his family moved to Yuma, before there were any stoplights in town, where he managed Radio Station KYUM and later the first television station in the area. He spent 14 delightful years in Yuma, and among other things originated the 1949 "World Endurance" flight which kept Woody Jongeward and Bob Woodhouse in the air for 7 weeks. This community activity helped to keep the air base open by proving that Yuma had the most and best flying weather in the USA. They fed the NBC radio network every night for 7 weeks from the plane, signing off with, "Reporting from Yuma, the City with a Future." Ray was very proud of the 40 acre park in Yuma dedicated in his name. In 1958, Smucker and his wife moved to Phoenix and where he managed KTAR Radio and later managed Channel 12, the NBC outlet in Phoenix. In the 1970's he was instrumental in his company being awarded cable TV franchises in numerous towns in the Midwest. In later years he owned Candleworld, a long burning candle manufacturing company, and was a vocal advocate for using Hydrogen to power automobiles. Smucker served as president of many organizations including: Rotary 100 in Phoenix, Rotary in Yuma, Arizona Junior Chamber of Commerce in 1949, President of the Arizona Jaycee's in 1949, Phoenix Library Board, and Arizona Broadcasters Association. He was pleased to be appointed to the broadcasters "Hall of Fame." He had the pleasure of serving on the Arizona Blue Cross Board and the Community Council. Ray was preceded in death by his wife of 66 years in 2000 and is survived by two children, six grandchildren, and four great-grandchildren. At Ray's request, his interment shall be private in Blairstown (Northovershoe), Iowa. Memorial contributions may be made in Ray's name to Rotary Club #100's Youth Foundation, 501 E. Osborn Rd., Phoenix, AZ 85014. Arrangements by Messinger Indian School Mortuary.

Published in The Arizona Republic on 3/20/2005.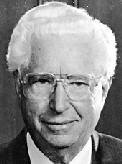 Gordon "Doc" Hamilton

Larry Schnebly reports from Tucson that legendary TV executive Doc Hamilton passed away Saturday, April 9. He was General Manager of KVOA-TV in the 60's and 70's. After retirement he taught at the University of Arizona. Funeral plans are not known at this time, however, there is a  memorial service tentatively scheduled for May 5. Doc left us peacefully and comfortably in hospice care. Check the
Arizona Daily Star
for obituary and arrangements.
Dave Reaban

(From The Arizona Daily Star)

"REABAN, DAVID, A long time Tucson resident died on February 17, 2005. He was the program and operations manager at KGUN-TV ('60-'65) and KOLD-TV ('65-'79) and worked as a DJ for KGVY in the '80s. He has been a realtor for the past 20 years with Denton and most recently Long Realty. He is survived by his son Derek, daughter-in-law Michelle, and three grandsons: Jonathan, Jake and Micah."

                   Chuck DeWall

    Chuck DeWall, 66, of Phoenix passed away April 21st, 2005 of complications of heart disease. Known to his grandchildren, Carter and Chase as "Papa" and to many Phoenix Thunderbirds as "Mom", he will be sorely missed by all who knew and loved him, especially his daughter Leslie and son-in-law Bob Barrett.          Born in Iowa, Chuck arrived in Phoenix 39 years ago to begin a career in advertising while fueling his passion for sailing and the ocean. As President of the Board of the Crossroads Rehab Center, he was instrumental in raising funds for its reconstruction and was recipient of the Thunderbirds' Leroy Lanuti Award.        A memorial has been scheduled for Saturday, May 7th at 5:30pm, please call Diane at 602/577-4466 for directions. Donations in Chuck's memory can be made to Crossroads, 1845 E. Ocotillo, Phx, AZ 85016.

Published in The Arizona Republic on 4/24/2005.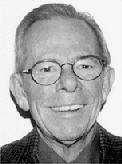 Hugh Williams, Show Low Radio Station Owner

    Hugh J. Williams passed away on October 14, 2005 in Phoenix at

Banner Samaritan Hospital at the age of 69. Hugh came to Show

Low in 1975 from Pennsylvania. He was a devoted member of St.

Rita's Catholic Church and he enjoyed singing in the church

choir. He had a commitment to his Lord, his church and the

community of Show Low. Hugh owned and operated Radio Station

KVSL until he sold it and retired in August 1998. Hugh was

always very interested in what was going on in the city of Show

Low. He was an active member and Past President of the Show Low

Chamber of Commerce. He regularly attended the city council

meetings and always tried to accurately report the proceeding on

his newscast the following day. Hugh would sometimes be the only

one left in the council chambers when the council would return

from Executive Session late into the night. Because of his

interest in all of the events and activities in Show Low from

school to civic organizations, he was referred to as "Mr. Show

Low" by many who knew him. His voice, now stilled, will long be

remembered.

  Hugh has no known family survivors, but a host of friends,

probable the closest being Marla Haynick and her family now

living in Pennsylvania.

Bill Gately

Bob Gately writes:

WILLIAM PATRICK WHALEN GATELY

He goes now today, from this difficult world,

into memory, rememberance, respect,

Always the tale gunner, FlyBoy, Master Sargent,

William Patrick Gately, USN/USAF/KRIZ/KDKB, Brother, Love. Amen.

Irish blood, thick as Guiness brew, smooth as Tillamore Dew,

An American proud defender, red, white & blue,

Theough and through a Man of towering convictions,

A credit always to his catholic benediction...

A Universal Soldier..frontline fighter for the cause,

A maker of Music..Just cause..It's what ya do...

Son of a Red organizer, William III...Son of a Saint ! Margaret,

Maggie Regina, Queen of Heaven,

Welcome your Son...Amen.

In dreams of tomorrow He always exclaimed...!

We can do better...it could be worse...

the truth will come on through...trust,

the gut...heart & experience ! Amen.

Helpmate & soulmate, lover and loved,

A marriage made in Heaven, thru hell..

never to part..Betty the Blessing, the heart,

soul and expressive soul of her Man...gods plan,

fulfilled...Ah-men.

Survivor, decider, delineator of dreams,

Seeing opportunity in every someones schemes,

Promote the future, respectful of the past,

In the end, tis only gas, a blast.

So come, gather round the bier,

Raise a pint of Guiness high..pass the cheer,

He is with us always, so dear, oh dear,

Bill is with us forever...No fear...

Gone only for now to join his Mates..So dear & near...

                    -30-

Bill received full military honors on Monday November 7,

2005 in the National Cemetary on Pinnacle Peak Road east of Cave

Creek Road, Phoenix, Arizona at 10:30 AM.

Phyllis Ehlinger 

Thursday, February 23, 2006

'Queen' had that radio 'touch'

Tucson radio's first female

general manager 'had a way

of putting listeners at ease.'

by BLAKE MORLOCK

Tucson Citizen

Tucson lost its local "queen of radio broadcasting" last weekend, and the fate of one of its last independent radio station is in doubt.

Phyllis Ehlinger, owner of one of southern Arizona's last independent radio stations, died Saturday at her home in Tucson. She was 74.

A funeral mass in honor of Mrs. Ehlinger will be held at 1:30 p.m. Saturday at St. Philip's in the Hills Episcopal Church, 4440 N. Campbell Ave. A memorial celebration will follow in the church courtyard.

Co-workers remember her as always trying to connect with listeners.

"She really had a way of putting listeners at ease," said Bob Wagner, who knew Mrs. Ehlinger for 37 years. "It's that personal touch that's missing today from corporate radio."

Long-time co-worker Dan Babich said the station's future is in question.

"We have to figure out what the best thing to do is," Babich said.

Mrs. Ehlinger was a woman who gave back to the community because it was the best way to receive, Babich said.

"She really was a special person," he said. "She always said: 'In this business you really know who your friends are.' "

Mrs. Ehlinger grew up on a farm in in Epworth, Iowa, and as a little girl fell in love with radio.

She moved to Tucson in 1960 and worked for five stations, eventually becoming the first female general manager in the market.

In 1994, she completed her dream of owning her own station when she brought KSAZ AM 580 on the air in 1994. The station specializes in adult standards by artists such as Frank Sinatra, Nat King Cole and Elvis Presley.

In 2002, she was inducted into the Arizona Broadcaster's Hall of Fame.

She is survived by her husband of 46 years, Bill Ehlinger; and her son, Tom Prevatt.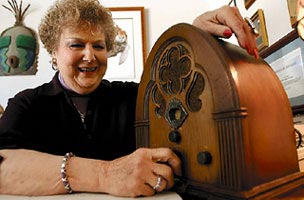 George Wallace

George Wallace Age 80, passed away peacefully Sunday, June 18, 2006 after a brief battle with brain cancer. He left "his girls" on our earthly Father's Day, and we are confident he is celebrating with our Heavenly Father. He was born on September 25, 1925 in Long Beach, CA to the late Thomas Jay Wallace and Angela M. Phillips Wallace. He graduated from New Trier High School, Winnetka, IL, in 1943. He enjoyed his 60th high school reunion in 2003. He attended the University of South Carolina in the U.S. Navy College Program and received his Navy Commission at the Notre Dame University Midshipman School as Ensign, USNR, in 1945. He completed an overseas assignment as Executive Officer on a District Minesweeper in the South Pacific. His passion for athletics and his talent for the game of basketball earned him an athletic scholarship to the University of Idaho, where he graduated with a Bachelor of Science in Civil Engineering in 1949. He met his beloved wife, Lois Tiller, while attending the University of Idaho. They married on December 21, 1947. In 1952, he moved his family to Tucson to join KTKT Radio as an early morning DJ and radio time salesman. The position sparked a successful and fulfilling 33-year career in radio and television broadcasting, during which he served as station manager for KTKT and KCUB Radio. In 1962, he joined KGUN TV as local sales manager, and later became General Manager. His leadership afforded him the opportunity to serve on the national ABC Affiliate Board for a number of years. From 1978-1983, he was responsible for fundraising to support the University of Arizona athletic programs. Prior to his retirement in 1990, he served as Sales Manager at KAIR/KJOY Radio and a national sales consultant for KIIM/KCUB Radio. His significant contributions to the broadcast industry were recognized by the Tucson Ad Club where he received the Silver Medal Award in 1987. In 2003, he was honored by the Southwest Chapter of the National Academy of Television Arts and Sciences as an Honorable Member, Silver Circle. Throughout his career, he served as President of the Tucson Ad Club, the Tucson YMCA, and the Tucson Conquistadores. He is survived by his wife, Lois; his daughters, Angela (Chris) Augur of Tucson and Martha (David) Engelke of Highland Park, IL; his granddaughter, Ellen Augur of Tucson; brother, Thomas Wallace, Jr., of Prescott; sister, Midge Finley of Carlsbad, CA; and many extended family members.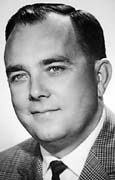 Jeanne Metzger

(Obituary from the Arizona Daily Star, Tucson)

Jeanne Metzger Michael October 9, 1927 - December 29, 2006 Passed away peacefully after a struggle with breast cancer. Jeanne was born in Phoenix, Arizona, the daughter of James and Floye Wright. She lived with her family in Phoenix until 1978 when she and her husband Bob moved to Sedona, Arizona. She was married to Bob for forty wonderful years, until his death in 1990. Jeanne married Ronald Michael several years later, and subsequently moved to Tucson, Arizona in 2000. Jeanne and Ronald were married for 12 enjoyable years and resided in Tucson until her death. Jeanne was preceded in her death by her husband Bob and son Robert Jr. She is survived by her husband Ronald; two sons, Timothy Metzger (Allison), and Stephen Metzger (Karen); and grandchildren Ian, Rebecca, and Katie. Jeanne graduated from Stephens College in 1947, and worked in television and radio in the Phoenix area for many years before retiring to Sedona. She was inducted into the Arizona Broadcasters Association Hall of Fame in 1995 and successfully balanced the passion for her career with her love and support of her family. Jeanne had many interests, including painting, square dancing, traveling, and spending time with family and friends. She was a loving wife, mother, and grandmother. Jeanne was affectionately referred to by her grandchildren as "Angel" and "Jecka." She will be remembered for her inner beauty, her love of life and family, her profound faith in God, and for the way she brought joy and happiness to all whom she touched. She will be dearly missed and thought of in our daily lives forever!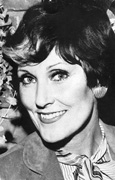 Dick Stuart passed away Dec. 16, 2006. He had been a resident of

Phoenix since 1953. He was a 1956 graduate of West High and an

Honors Graduate with a B.A. in Journalism from ASU. Early in his

career, he was a sports writer for the AZ Republic and a

reporter for the Associated Press. He spent the majority of his

career as a public relations director for several advertising

agencies. He was a founding member and past president of the 

Ronald McDonald House and a life member of the Fiesta Bowl

committee, where he was the founding member of the National

Pageant of Bands. He was also vice president of Valley of the

Sun Chapter of the National Football Foundation and Hall of Fame

and he was a past president of the Brophy Dad's Club. He was a

member of the Public Relations Society of America, a life member

of the Phoenix Advertising Club and a past president of the

Phoenix Press Box Assn. where he received the President's

Meritorious Service Award for the AZ Sports Hall of Fame

Program. He shared his knowledge of journalism and public

relations by lecturing at ASU and at Phoenix College. One of his

proudest accomplishments was authoring "The Phoenix Open - A

Fifty Year History" for the Phoenix Thunderbirds.

W J (BILL) LESTER       3/15/1918  -  2/1/2007

by Janel (Lester) Croy (His daughter)

William John (Bill) Lester Jr. was a survivor of the 1921 polio

epidemic that left him with little use of his legs.  Never

allowing this to be a hindrance to him, Bill moved with his

father, William John Lester and his mother, Gertrude Mary

(Bradley) Lester from Portland to Phoenix in 1927 along with his

three sisters, Blanche, Gertrude, and Bette.   After graduating

from Phoenix Union High School in 1935, Bill had various secretary

and bookkeeping jobs with prominent businesses in Phoenix until

1941 when he started participating in half-hour dramatic programs

at KTAR Radio.  KOY program director Jack Williams (who later

became governor) recognized the potential talents of Bill and

offered him a job.  In 1943, at the age of 25, he became a

full-time announcer for KOY radio. In June of 1967 Bill moved over

to KOOL Radio AM-FM as station manager and soon after became

vice-president.

Bill's career was varied and diverse.  Working with many prominent

entertainers, broadcasters, and celebrities, his talent seemed

endless.  He had the longest running Sunday morning show in

Arizona's history, "Sunday Morning Records", ending in 1974 after

25 continuous years of broadcast.  As well as others, some of

Bill's broadcast programs included, "Tea Timers", "I Vote For",

"Luncheon in Phoenix", "Uncle Bill", and "Top of the Desk".  As

well, he collaborated with Steve Allen and Wendell Noble on the

original "Smile Time" during WWII.

Bill has been a Board Member for numerous entities including:

National Association of Broadcasters, Arizona Broadcasters

Association, CBS Affiliates, Red Cross, Phoenix Metropolitan

Broadcasters Association, Campfire Girls, Arizona Chapter of the

American Cancer Society, Phoenix Press Club, YMCA, March of Dimes,

Civil Defense, Valley of the Sun Electric League and the AZ

Chapter of the Public Relations Society of America.  He also was a

member of the Arizona Academy, National Alliance of Businessmen,

the advisory council for COMPAS III and the public relations

administration for the Arizona Commission of Indian Affairs.

Other accomplishments include past President of Kiwanis (which he

was a member of for over 47 years), EPI-HAB, Inc, (which he was on

the board for 45 years), The West Phoenix High School Parents

Teachers Association and Clarendon Elementary School Parents

Teachers Students Assoc.  He also recorded books for the blind for

several years. 

While his office at home was honored with many plaques and awards

of merit, one of his cherished achievements was his induction into

the Arizona Broadcasters Hall of Fame November 12, 1993.  If you

asked which award he was proudest of though, he'd quickly show you

his prestigious and coveted PERCY award.  This one is reserved for

an outstanding member of the Phoenix Chapter of the Public

Relations Society of America.  Towards the end of the award the

following was engraved:  ".he has run up more mileage on those

two sticks than a healthy centipede. The nervous type.  Lester may

very well be the best PR type around.  But mainly he's loveable.

That's what he is. Loveable".

While broadcasting was an important part of his life, his first

love was his wife of 65 years, Jeanette, whom he married July 12,

1941.  They were a rare couple always devoted to each other.

Together they had three children, Kathryn Diane (Haddock), William

John (Bill) Lester III, and Cynthia Janel (Croy) as well as five

grandchildren, five great-grandchildren and one great-great

grand-daughter.

A love of his family, a devotion to the broadcasting industry and

a dedication to public service have characterized Bill Lester's life.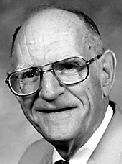 Joe Ann Smithbaker joined her son Michael on February 20th. Survived by her daughter Christina, her brother Edward Pahl, niece Wendi Lhotha, and nephew Ed Pahl. From 1958-1963 Joe Ann wrote, produced and performed a daily children's Television program in Ohio and West Virginia. She also hosted an evening prime time variety show. After coming to Phoenix, she continued her career in TV with KTAR Channel 12. Many people still remember "Miss Joe Ann" from Romper Room, a show that she hosted for eight years. She was the vocalist with the Desert City Six Jazz Band, performing 6 nights a week at Del Webbs Townhouse, Mountain Shadows and Camelback Inn. Joe Ann was also the Secretary for National Television Academy of Arts & Sciences. She was the Head Judge and Announcer for Parada Del Sol Parade from 1972-1981. Joe Ann was chosen to escort Nancy Reagan to TV interviews and the opening of Republican Headquarters in Arizona. Somehow she even found time to get her pilot's license! Known for her home cooking, she became part owner/manager of Saguaro Lake Marina from 1981-1983. She made many improvements and re-opened the restaurant. Through the years Joe Ann never missed an opportunity to cook and entertain her family and friends at home. Her annual Chinese New Year's parties were legendary. Joe Ann became a realtor, and joined her son Michael in Tucson in 1993. Even in her last years at her adult care home she was energetic and charismatic, an inspiration to everyone. Everyone will miss her bright eyes and contagious SMILE.


Bill Denney

Bill Denney passed away in 2000. He was considered the "Dean" of Arizona sportscasters. He was a fixture on Valley airwaves for 29 years (10 years with Fox 10, 19 years with Channel 12) until he lost his battle with pancreatic cancer and died of complications from surgery.  He is recognized on a mural next to the entrance to the press box at Cardinals stadium.  Annually there is the Bill Denney Memorial Golf Tournament that raises funds for Native American youth.


BURT GOODMAN

Brian Rackham writes:

I am sad to announce that Burt Goodman, long time local broadcaster and Associated

Press reporter passed away Monday, November 26, 2007.. I am told he suffered several strokes over the past several years.

I am told by his widow Jane that a service has been scheduled for 1:30 pm Saturday,

December 1, at Messenger Mortuary, in Downtown Scottsdale.

I worked for Burt at KARZ (KOOL-AM) in the early 1980's and he was instrumental in my

hiring at AP Radio In Washington, DC. He was also a mentor to other local Broadcasters, including John Hook (KSAZ), Mark Carlson (AP) and many others.

CHARLES WHITE

Charlie was born August 10, 1940 and passed away February 26, 2008. He was formerly a director at KPHO-TV and directed many episodes of the Wallace and Ladmo Show.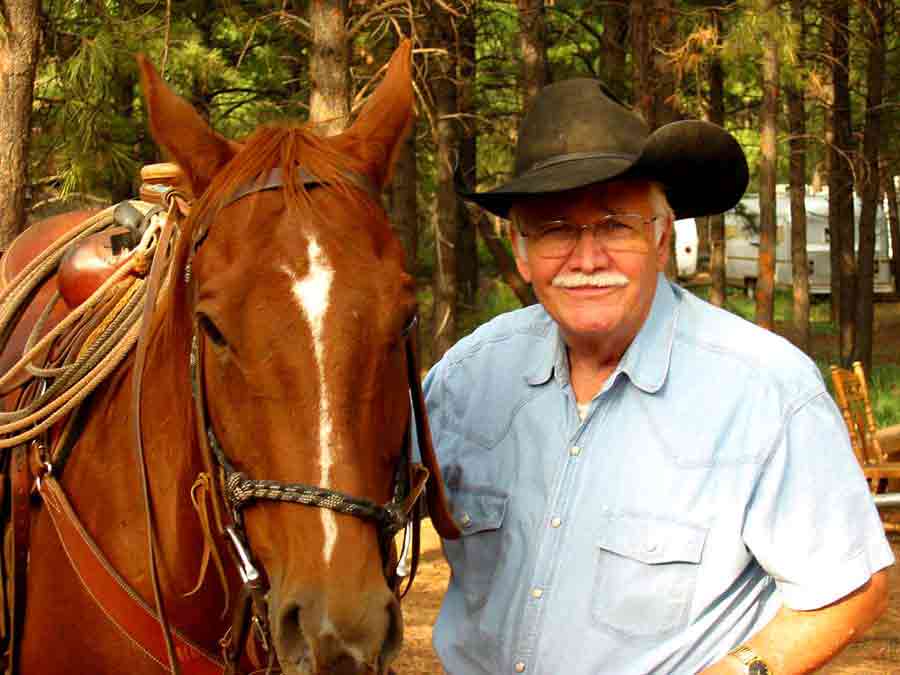 MARTIN K. (MARTY) SMALL

Submitted by John Scher

     I regret to report that Marty Small is no longer a Survivor. 

Marty passed away this afternoon, Tuesday, April 15,2008 at age

70, surrounded by his family, at his home in Sacramento. He had

battled cancer for about the last six months.

    Marty and I had become close friends while attending Hobart

College in Geneva, NY.  While in college, both of us developed

an interest in radio broadcasting while working at WEOS, the

college radio station.  Marty eventually became manager of the

station.

    Following his graduation from Hobart in 1959, Marty moved from

New York to Phoenix and joined me at KOOL Radio in radio sales.

This was the beginning of a long career in radio for both of us.

In the early 1960's, Marty continued in his broadcasting career

at KRIZ and KWBY in Scottsdale.  Heading West, his broadcasting

career landed him in Palm Springs, CA and eventually led to

Sacramento, CA where he lived with his wife, Lee, whom he had

met in Phoenix, and raised two children, Debbie and David. He is

survived by his wife, children, and one grandchild.

    After Marty left Phoenix, we kept in touch for over fifty years,

sharing stories about careers, family, and our lives. Somehow, I

feel somewhat responsible for the track that Marty's life took

after college.  If I hadn't moved to Phoenix in 1958 from New

York and found a job in broadcasting, chances are Marty probably

would never have also come to Phoenix, found and married his

wife, Lee and launched his career in broadcasting. I'm glad that

we could share so much.

    Upon learning of Marty's failing health from his daughter last

week, I flew up, with another mutual friend, to Sacramento and

was happy to be able to spend a few hours with Marty, his wife,

and his daughter.  Now, nine days later, he is gone but

certainly not forgotten.

                  MAX SMITH

                                 (Submitted by Thayne Higgins)

    Mr. Smith A veteran news broadcaster passes on  Max M. Smith,

87, went home to our Heavenly Father on May 7, 2008, in

Prescott, Ariz. Max served as a news editor and anchorman for

KOOLTV Channel 10 News in Phoenix; was chief announcer, director

of continuity and production and director of public affairs for

KOYRadio; and a news anchor for KUSK-TV in Prescott. While at

Channel 10, he won a first-place award for TV news reporting, as

well as a first-place award for radio commercial writing at KOY-

Radio. During his broadcast career, he was recognized in "Who's

Who in the West." In his younger years, he was chief announcer

and morning newsman for KCRG-Radio in Cedar Rapids, Iowa, and

news reporter for KFJBRadio in Marshalltown, Iowa. Over the

years, he interviewed hundreds of celebrities, including former

presidents Herbert Hoover and Ronald Reagan.

    Max was born Aug. 11, 1920, to Forrest and Wilma Smith on a farm

near Marshalltown, Iowa. He graduated from Marshalltown Iowa

Community College as well as completing courses at Wisconsin

State Teachers College, Arizona State University, Phoenix

College and Yavapai College.

    During World War II, Max was a B-17 pilot in the United States

Army Air Corps. He and his crew flew 34 missions over Europe. He

rose to the rank of captain and was awarded the air medal with

four oak leaf clusters.

    Max was pronouncer for the Arizona State spelling bee for 25

years and also judged the VFW Arizona Voice of Democracy

competition for several years. He served as president of the

Northern Arizona Chapter of the Reserve Officers Association,

chairman of the Phoenix Christmas Lighting Competition, chairman

of the administrative board of Albright United Methodist Church

in Phoenix, first vice president of the Phoenix Downtown Lion's

Club, and board member of the Phoenix Press Club. He also was a

lifetime member of the Disabled American Veterans and a member

of the Veterans of Foreign Wars, the Prescott Military Pilots

Group and First Baptist Church of Prescott.

    Surviving is his wife of 49 years, Claudia (Morris) Smith;

daughters Shari Martin of Clarkdale, Ariz., and Tami Longfield

of Chino Valley, Ariz.; a brother, Forrest, of Marshalltown,

Iowa, and a sister, Betty McWilliams, of Branson, Mo. His

sister, Dorothy McCarthy of Oak-dale, Calif., preceded him in

death.

    A memorial service will be at 1 p.m. Saturday, May 31, 2008, at

First Baptist Church in Prescott with a light lunch to follow.

He will be interred at Prescott National Cemetery.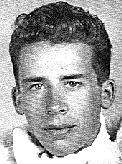 ERNIE MANUELITO, LONG TIME KTNN ANNOUNCER, DIES AT 57

    April 10 (Window Rock, AZ)  Ernie Manuelito, who commenced the first broadcast on KTNN AM 660, has died. He was 57.

    Mr. Manuelito will always be remembered as a Navajo Radio Icon. He shared his talent and

expertise with KTNN for over 23 years, as a Radio DJ, Chief Engineer, and Rodeo/Sports

Announcer. His voice has warmed the hearts of many Navajo listeners across the Navajo Nation beginning with his Friday Morning Golden Oldie Show. He was also an accomplished event announcer, sharing his voice and knowledge for events like rodeos, basketball and football games,and at various social events.

    Ernie was the first person to broadcast on KTNN AM 660 on February 28, 1986 at 6:30 AM. He

played a primary role in KTNN's Planning and Construction. As a broadcaster, he earned many

awards during his career, including the BoJack Sports Award for Announcer of the Year 1996 for

the Navajo Broadcast of Super Bowl 30. His voice has been heard broadcasting many National

Sporting Games, such as the AZ Cardinals, Phoenix Suns, Phoenix Mercury, Oakland Raiders, the

National Finals Rodeo, and many Rodeos across the Southwest.

    As KTNN's Chief Engineer, Ernie has earned the respect of many in the broadcast community,

where he has shared his knowledge and passion for broadcast engineering. As a member of the

Society of Broadcast Engineers, Ernie has repeatedly stated that he loved KTNN, and proved his

devotion by working long hours up until health problems hindered his abilities to continue his day

to day duties.

    He is survived by his wife and children.

THAYNE HIGGINS

BROADCAST ENGINEER-EDUCATOR

Thayne Nelson Higgins passed away May 1, 2009 in Sun City, Ariz. He was born September 21, 1941 in Safford, Ariz. to Heber Claude and Marion Higgins. He was a life long Arizonan.

Thayne moved to Tucson and graduated from Catalina High School in 1959. He attended Eastern Arizona College in Safford, U of A in Tucson and ASU in Tempe.

A veteran, Thayne enlisted in the Air Force in 1962. He worked in Ground Radio Communications and was honorably discharged with the rank of Sergeant in 1968.

Thayne spent most of his career in broadcast engineering; he worked at KGLU in Safford, KVOA/KCUB in Tucson, KOOL-TV, KOOL-FM and KARZ Radio in Phoenix and KUSK-TV in Prescott. He went on to become the Telecommunication Manager at Yavapai College in Prescott and was instrumental in the development of the Distance Learning program. In 2004, he retired as the ITS Department Senior Telecommunications Network Analyst at Yavapai College.

His hobbies included ham radio, K7QCX and KE7GT, country western dancing, playing the acoustic guitar and singing old country western tunes. He performed with "Arizona Old Time Fiddlers," "Phyllis & Friends" and formed his own band, "The Silver Spurs." He enjoyed performing at the Sharlot Hall Museum's "Folk Music Festival" and "Folk Arts Fair," the "Arizona Cowboys Poets Gathering," the Margaret T. Morris Center and the Senior Day Care Centers.

Thayne is survived by his wife of 41 beautiful years, Anne, brothers-in-law; James (Christina) Weidinger and John Weidinger, sister-in-law; Christine (Ken) Smith, nephews; John Jr., Joseph (Lara) Weidinger and Michael Weidinger, and great-nephews; Maxwell and Broderick Weidinger.

A memorial service and luncheon will be held at 12 noon on Saturday, June 13, 2009 at The Church of Jesus Latter-Day Saint, 1101 Sandretto Dr., Prescott, AZ. Contributions may be made in Thayne Higgins' memory to "Sharlot Hall Museum Folk Music Festival," 415 W. Gurley St., Prescott, AZ 86301 or www.sharlot.org.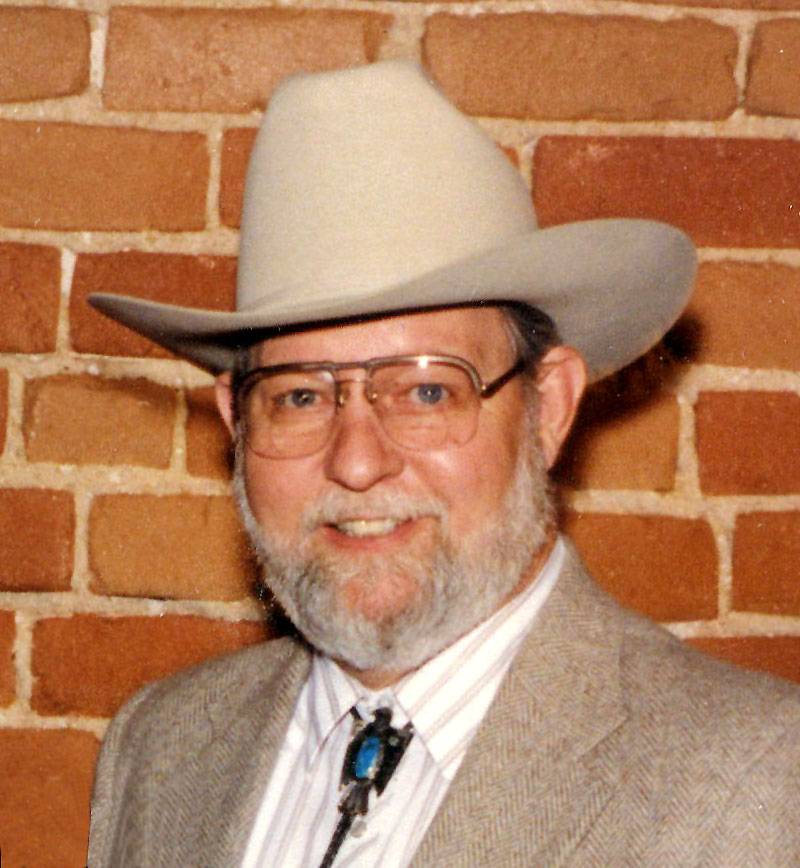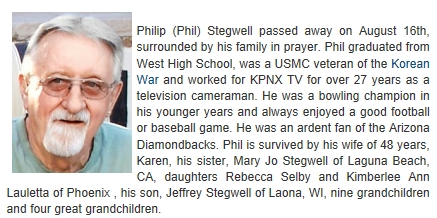 PHIL STEGWELL, KPNX-TV CAMERAMAN

GARY SEGER

Stan Della writes:

KRIZ "1958 to 1963"--interrupted by military service and a brief stay at KRDS; KUPD 1963 to 1966. Also operated the "Open Mike School of Broadcasting" in Phoenix. Then KLIV San Jose, CA and KDEO San Diego, CA. Owned "Spotmaker Studio" in San Diego and Del Mar, CA.

Voice-over talent in San Diego and Los Angeles, CA.

Member of SAG and AFTRA. Graduate of the University of Denver.

Passed away at his home in Del Mar, CA of an apparent heart attack 6/22/17.

His broadcast career started about 1952 while in high school when he won both the local and the state "Voice of Democracy" contests. The contestants recorded their entries at the local radio station, KOLT, Scottsbluff, NE. As a result the station hired Gary to do a nightly "Request Express" show, another called "Disks and Data", and as a part-time announcer.