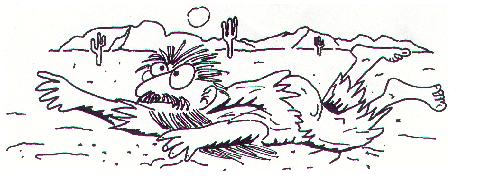 A special meeting place for

MEDIA AND ADVERTISING VETERANS!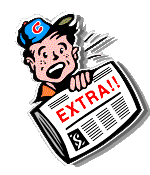 Got some news?  Or a tidbit?  This is the place for it.  Well, they say, "No news is good news."  That must mean everything is perfect, since we got no news.

Makes you think of all those great Arizona TV newscasters of days gone by.  Ray Thompson, Bill Close, Jack Ware, Duane Brady, Mary Jo West, Dave Nichols, et al.  Well, they are not on tonight, so for news we are forced to check out the more mundane sources below.



BROADCASTER ROGER GALLOWAY STARTING

RECOVERY AFTER AUTO ACCIDENT.

    Long time radio broadcaster, Roger Galloway, is recovering after a major auto accident almost took his life on Mar. 29, 2004.  He spent  months in a Las Vegas hospital and Kingman rehab center.after his car went out of control at Vidal Junction, near Parker, AZ.. 

    His left arm was crushed and he suffered severe trauma and other major injuries..

     In the '60's and '70's, Roger worked at KTKT and KIKX in Tucson, KIMN in Denver, and KFI in Los Angeles.  Most recently he was the entertainment reporter for Westwood One Radio

Roger is walking now and is home. You can reach him at (928) 855-7061.  His address is 130 N. Acoma Boulevard, Lake Havasu City, AZ 86403.
Rogercg1@aol.com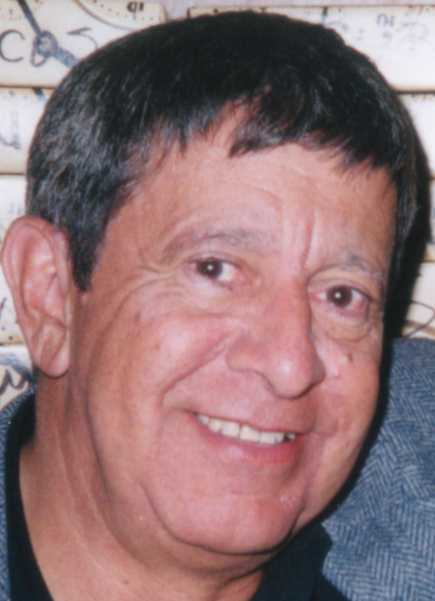 John Dixon heart surgery successful!

    In a  letter to friends, famed Arizona musical and record collector historian, John Dixon (Johnny D) wrote Aug. 28:

Howdy everyone,

Back home after only 4 days in hospital!  Double By-pass afterall.  I'm

sore, have several new scars and and moving slow but prognosis is very good

with a good effort on my part.  Thanks so much for positive thoughts and

prayers as I had a super fast recovery to get back home for the long haul. 

Can't drive for 6 weels or lift anthing over 10 lbs which I don't do anyway

except record boxes at shows!  Now maybe I can get some things done here in

the vinyl mines.

Best to you all!

JD

McCune Television   Bill McCune

1533 West Missouri Ave #16 Phoenix, Arizona 85015

602-274-0278 home/office 602-405-0505 mobile

DECEMBER 16, 2004

Hi. Bill McCune here.

  By the time you receive this I will almost be back in beautiful Central Iraq, embedded with an infantry platoon of the 1st Cavalry Division. It's part of my documentary project on the complete military history of Arizona and of Arizonans. I was there in May as well. But this trip will be a bit more... something!

    But on more civilized matters I am happy to announce that just last week I finished editing a really wonderful, and fun, two hour DVD concert of Dolan Ellis. It was recorded live in an intimate setting, with only about twenty friends sitting around on the floor and couches.

   It is a bit of a musical autobiography covering the past forty-plus years of Dolan's musical career. It will remind you of the old days at places like The Babaquivari coffee house.

   This is the kind of programming -  entertainment - that I will be turning my attention to when I finish the big military project.

    In summary, I HOPE YOU'LL BUY A COPY!!!-- as both Dolan and I are trying to avoid spending our twilite years in The County Home.

    I'll be back home around January 8th

          Bill

    The two hour DVD is $29 plus the ever famous $3 shipping and handling. Total $32. (CHEAP) And well, well worth it!!!!

   If you prefer, you can send a check for $32 to the following address:

         Dolan Ellis Productions

         c/o Bonnie Brock

         102 N. Vine Avenue

         Tucson, AZ  85719

   To expedite processing or to get

any questions answered,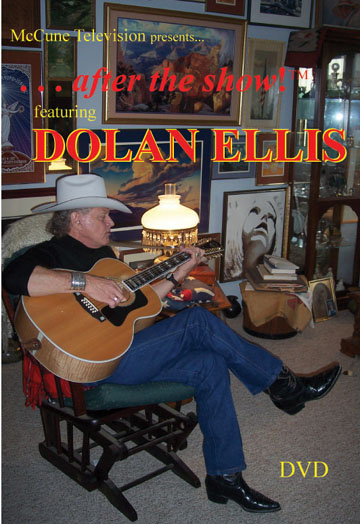 THIS JUST IN FROM OUR FRIEND BILL McCUNE...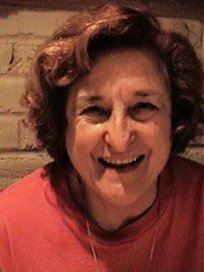 Dee Courtright, One of our co-founders, writes:

For the past five months, I spent all my time in hospitals and care centers. I'm glad to put that all behind me.

In Jan., I moved into an apt. at Chris Ridge, where I enjoy dining regularly with Ardelle Whitehead and Mildred May. 

Keep up the good work.

Dee Courtwright-Smoot

From the Lake Havasu News-Herald

Local producer favors bills for tax incentives to movie industry

By Mark Hall

Saturday, February 26, 2005 

A Lake Havasu City TV/film producer and writer is pleased the state Senate is moving forward with bills that would provide tax credits and exemptions for film productions in Arizona.

Roger Galloway, who has worked with actors such as Robert Duvall, Jack Palance and Brooke Shields in the western genre, said the bills' passage would be a much-needed incentive for the state's almost non-existent film industry.

"They used to make a lot of movies in the state, it was one of the most popular places to go and shoot," he said. "This once viable influence on the economy of the state has virtually disappeared."

According to the Associated Press, the Senate gave preliminary approval Thursday to the bills, rejecting criticism - some of which came from Lake Havasu City's Sen. Ron Gould - that the state shouldn't single out industries for special treatment.

"This is one of the rare tax credits that brings money in the first before it is offered," Toni Hellon, R-Tucson, said in the AP article. "I believe we will be blown over by the amount of money that comes into our state."

Galloway, who testified before the Senate Commerce and Finance Committees, said the film industry could not be compared to other industries.

"There is no movie industry in Arizona without the tax incentives," he said. "If they don't come here Arizona gets nothing period."

One only has to look at Arizona's neighbor, New Mexico, to see the benefits of offering tax incentives, Galloway said. In 2002, New Mexico enacted giving movie companies a 15 percent film production tax credit and no-interest loans on films shot there.

"The results have been dramatic. In 24 months, 25 movies have been shot in New Mexico, bringing in $162 million to our neighbors. That's a huge increase from $8 million in 2002," he said.

A once booming industry in Arizona, Galloway said it suffered when a couple of years ago Canada offered companies "lucrative tax structures" to come shoot in the country, granted they employed a certain number of Canadians. It was further damaged when New Mexico and other states - Utah, Louisiana and North Carolina - offered similar incentives.

"They're drawing away movies that are being shot here. (Arizona's) attitude over the years is 'so what.'"

Galloway, who is still in the production business, said he in the works of getting a script, "Gila," off the ground.

The movie, a western, would be centered on a Native American female in Arizona, and would ideally be shot in the state. The script was written by Oscar-winning screenplay writer Philip Yorden for 1954's "Broken Lance," a western that starred Spencer Tracy and Robert Wagner. Yorden is deceased.

Galloway said it would help his efforts if the state passes the new legislation.